We are a full-service high performance construction company, and our services range from design and project planning, to site work and foundation through finish work and mechanicals.
---
Assistance with design and project management
Consulting on your project, we will work with homeowners and/or other contractors to offer specific Net-Zero solutions (more on our consulting services below)
Excavation, complete site work, sewer, septic, water, well, driveways, roads, foundations.
High Performance framing – with specific attention to thermal bridging and air sealing details.
High R-value insulation using multiple techniques
Orientation and placement of home on your lot, for optimal performance using solar pathfinder.
Mechanicals – Solar Heat pumps

Master Electrician installed Photo Voltaic Solar panels, on your roof or ground mount. We offer on, off,  and Hybrid on and off grid systems, and will certify your system to make sure you receive State and Federal rebates and Tax credits. Contact us today to get a free customized estimate based on your past electric bills.

Hot water solutions

We offer Efficient Hot Water Heating solutions too including on demand and heat pump systems by all top manufacturers

Fresh air and ventilation
Our high performance projects range from modular to panelized to stick built to custom timber frames. We can guide you to your best high performance option with confidence and experience.
Consulting Services
Our Zero Energy Consulting services pull from the knowledge gained while building our many and ever growing list of completed Zero Energy homes. Due to a lack of experienced high performance builders, we offer crucial consulting services to you AND your constractor. Informed homeowners want proven results and that's what we have established.
Company owners are available to consult with you and/or your local builder regarding step by step directions and assistance in choosing the right products, procedures, and mechanicals needed for your specific build. We will assist with material and mechanical selection during the planning phase of the job, we will
also make site visits for hands on training in critical areas such as air seal and maintaining a true thermal break. We then inspect, test, and verify targets are reached before starting the next phase. Should there be deficiencies or problem areas, we will identify and correct them.
Through Zero Energy Consulting we will assist you with any or all of the following:
Subsurface insulation, vapor barrier, and air barrier selection and placement.
Framing assembly selection and application.
Air and vapor barrier selection, location, and application.
Air Sealing To 0.6-1.5 Act at 50 pascal. Focused specific material selection, location, and application.
Establishing and Maintaining true Thermal Breaks.
Insulation selection, sizing, and application.
Heating, Cooling, Ventilation/Heat Recovery, Hot Water, and Solar, equipment selection, placement, sizing, and sourcing.
Selection of Sustainable, Renewable, Durable, and low V.O.C. finishes.
---
Partners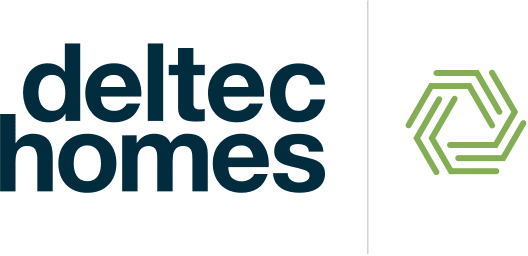 Deltec Homes is a design company that deliver solutions to ever-changing social and environmental challenges.
Founded in 1968, Deltec Homes is a family-owned company based out of Asheville, NC. They began as Delta Technologies and primarily built round homes for resort communities. As more and more guests of these resorts inquired about building their own round home, business shifted from commercial to residential. In 1995, founder Robert Kinser changed the name to Deltec Homes. Today, over 85% of their homes are residential and best known for energy efficiency and hurricane resistance. Offering round, traditional and modern prefabricated kits, the homes are designed to provide a healthy and comfortable environment while protecting you and your family. Deltec's commitment to excellence drives us to build each home to outperform all others in terms of quality, sustainability and strength. It's also this commitment that enabled them to receive  B Corporation Certification in 2016, an honor that verifies the commitment not only be the best in the world, but the best for the world.