We are Brenan and Elizabeth Black, Founders and Owners of Black Rock Builders, Inc., parents of two, and residents of midcoast Maine. For 17 years we were partners in the operation of Black Brothers Builders, Inc., a pioneering net zero construction company.
We have built net zero homes, multi-unit buildings, and commercial projects across this beautiful state, ranging in size from 400 sq ft tiny houses to large apartment buildings. In the beginning of our careers, energy efficient construction was just beginning to take hold in the USA, but it quickly caught our attention as a powerful way to make a positive impact on the future. Today, we are proud to be among the pioneers of net zero construction in Maine.
---
Brenan Black
Brenan Black is a self-taught builder, born and raised in Maine. A childhood tinkerer, he grew up inspired by the ingenuity of his grandfather Harold, also a native Mainer. Harold built their family camp with only a set of hand tools, and made his living logging in the Maine woods, and operating the enormous overhead crane for the Bucksport Mill. He was self-reliant, and could fix almost anything.
Brenan attended the electrical program at Southern Maine Technical College, and returned to Midcoast Maine working for a local electrical contractor for two years. He missed the creative process of building homes so joined forces with his brother and together they founded Black Brothers Builders. After years of building standard homes, an opportunity arose to build a net zero cottage. Since most zero energy homes are mainly electrically driven, his deep understanding of electrical proved invaluable in planning and executing this initial zero energy project, and many more to follow.
Since then, he's been proud to work as a net zero builder, no day like the one before it and hasn't gotten old yet! Brenan thrives off wearing many hats in the building process, from estimating to framing to customer collaboration. He takes pride in craftsmanship, educating about the numerous roads into energy efficient building, and building homes is his ultimate creative outlet. For Brenan, it's fulfilling to be a craftsman with the opportunity to positively impact the environment.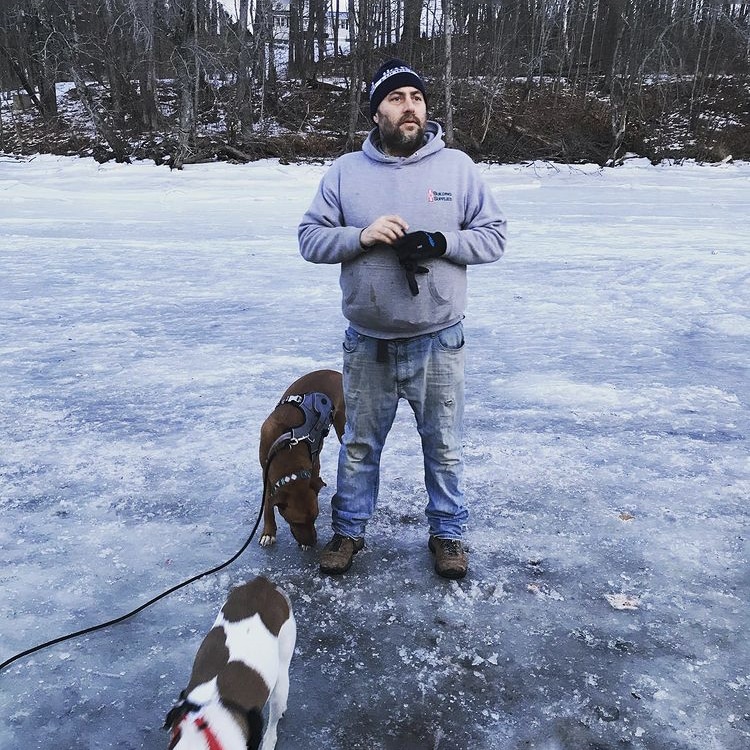 Email Brenan
Our mission is to
build beautiful, high-performance
homes that bring your core values to life.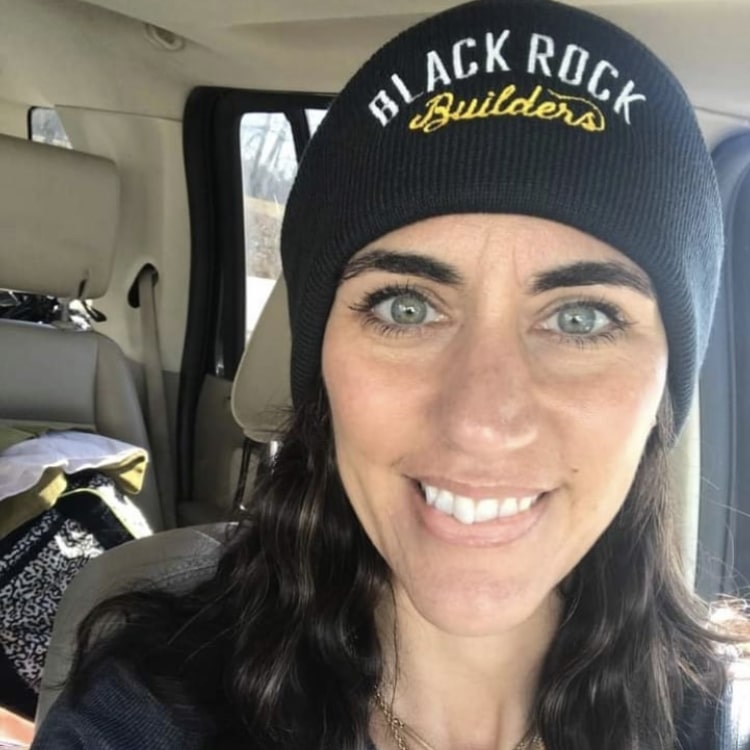 Email Elizabeth
Elizabeth Black
Elizabeth had a strong connection with nature at a young age, growing up on Spruce Head Island, Maine in a tight-knit family on the Maine coast. Raised amongst fishing families in the Mussel Ridge, boat builders and a Captain's daughter herself, she learned a deep respect for the Atlantic Ocean. She enjoyed the freedom of a childhood she hopes her children will experience, outside in nature, exploring the coast in every kind of weather.
For the last 7 years, Elizabeth has been the owner/operator of Solar Maine, a solar, heat pump & ventilation company. Responsible for all operations as well as marketing, trade show representation, and customer service. She continues to put these skills to work at Black Rock Building, driving marketing & communications efforts for the company and following industry trends and developments that can benefit customers.
Elizabeth believes in this work because she has seen the satisfaction of net zero home owners when they get their first utility bill, and when they experience the feel of living inside of a high-performance home. She is proud to be a part of a business that is creating something sustainable and to share that with her children. She loves that this work is about honoring what makes Maine so special and protecting it for future generations.
---
Together, Brenan and Elizabeth recently spent 5 months traveling with their family across the country in their 5th wheel camper. Aspiring minimalists, they homeschooled both their children on the road as they covered over 15,000 miles, 13 National Parks, camped on public lands, and hiked the many protected areas in this country. They returned with a renewed appreciation for the beauty and sanctity of nature, and a passion for their work.